To order via telephone, you may call 1-844-819-9837.

Hover over the slideshow below to pause on any slide.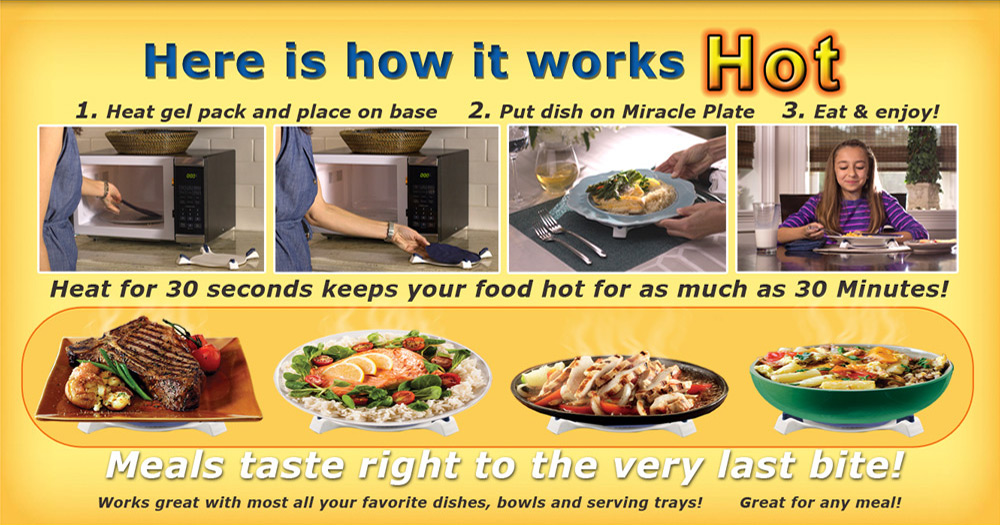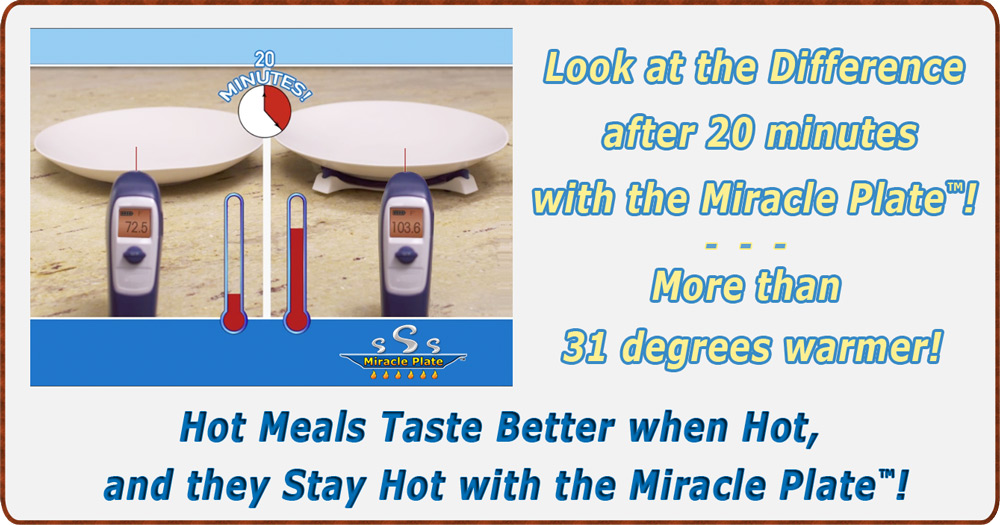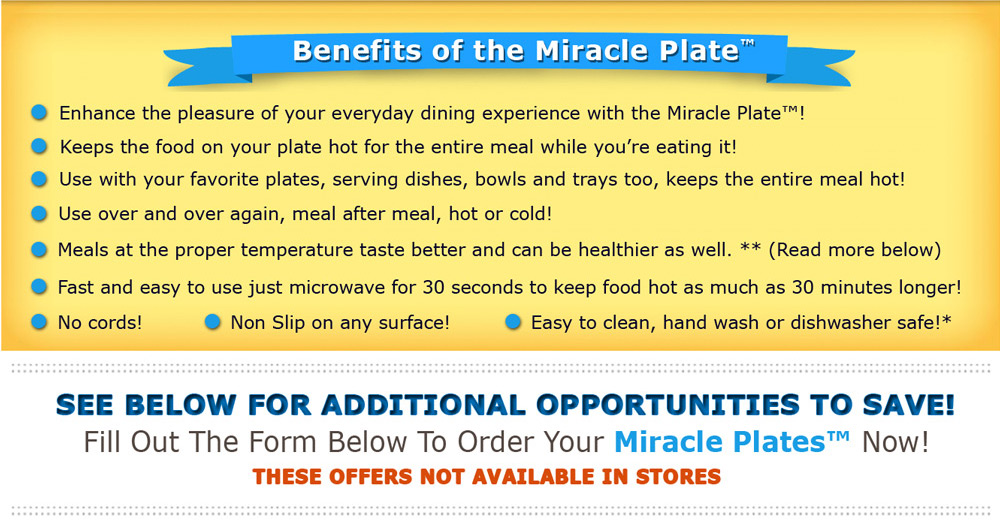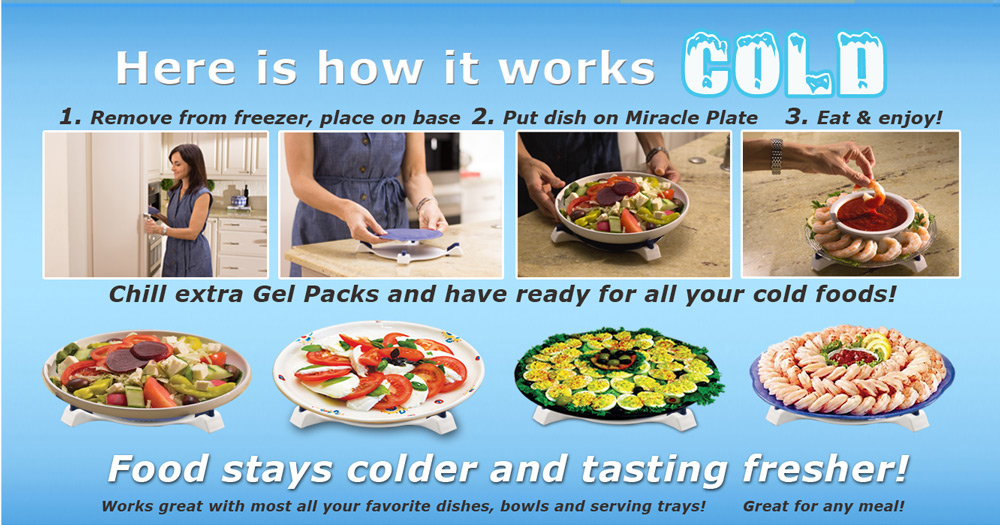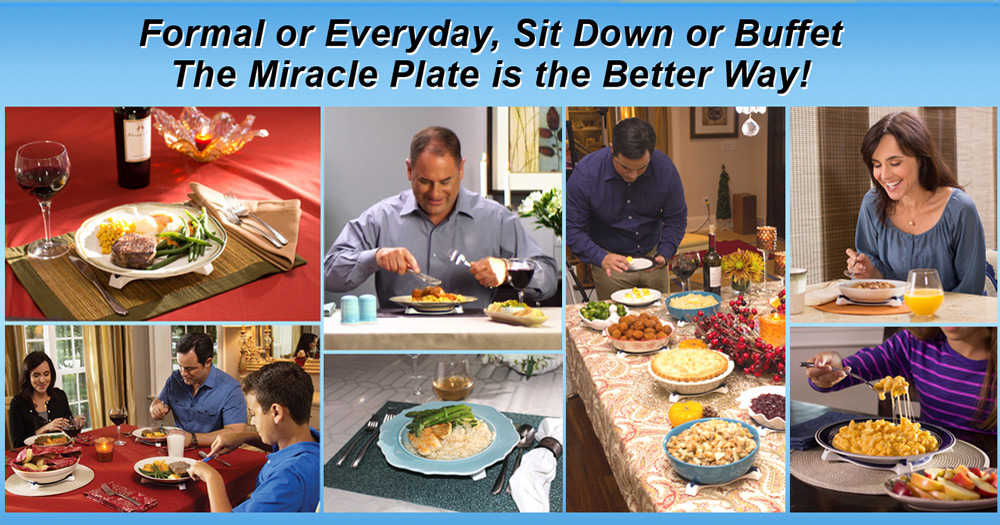 Hover over the slideshow above to pause on any slide.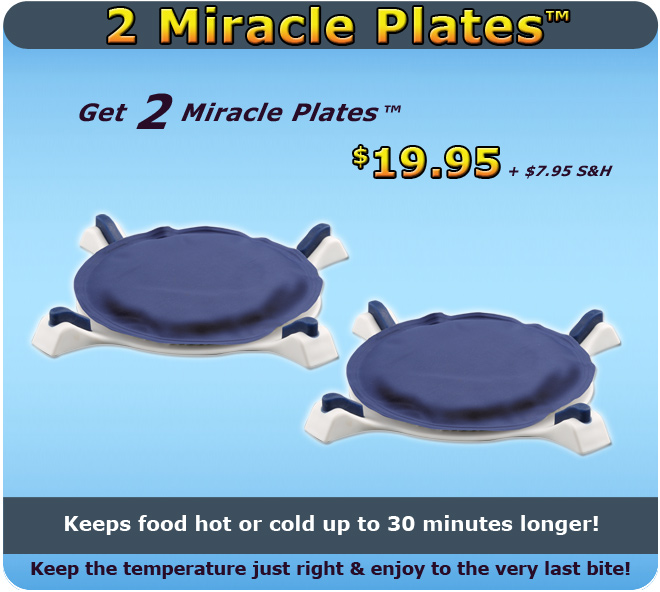 Main Offer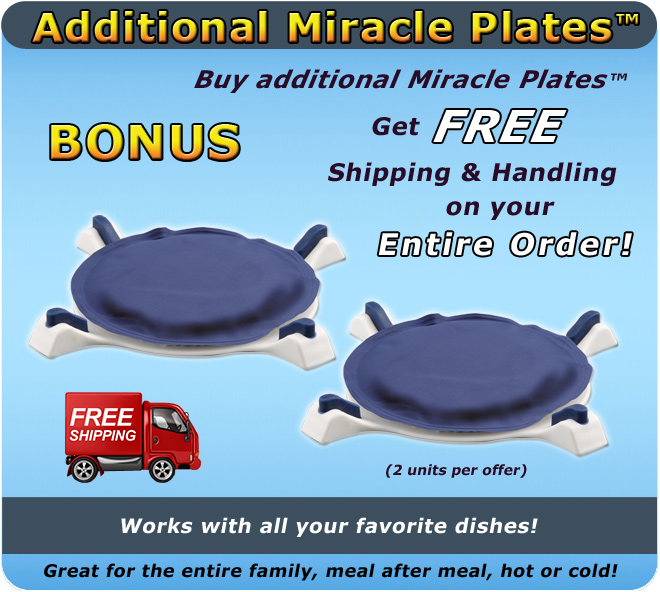 Bonus Offer
Remove
Please Enter Your Information

Possible HEALTH BENEFITS Of Using The MIRACLE PLATE™
No need to rush through your meals any longer!
Eat less and enjoy meals more with the Miracle Plate!
Eating slower and without rushing, may help you lose weight.
"Most Americans eat too fast, and, as a result, they take in too many calories before they realize they've eaten enough. It takes approximately 20 minutes from the time you start eating for your brain to send out signals of fullness. Leisurely eating allows ample time to trigger the signal from your brain that you are full. And feeling full translates into eating less. Recent research presented at a meeting of the North American Association for the Study of Obesity showed that overweight men and women took in fewer calories when they slowed their normal eating pace. And a recent Japanese study involving 1,700 young women concluded that eating more slowly resulted in feeling full sooner, and thus eating fewer calories at mealtime." It goes on to say, "Not only does eating slowly and mindfully help you eat less, it enhances the pleasure of the dining experience."
Source Web MD www.webmd.com/diet/obesity/slow-down-you-eat-too-fast
Order Details
PRODUCT DETAILS:
Each Miracle Plate™ consists of a Base which is sturdy all plastic and dishwasher safe as needed, though they will wipe clean easily with damp cloth. They have non slip grips on the bottom so as to not slide on the table surface as well as at the top to prevent your favorite dishes from sliding. Each also contains one custom Gel Pack with non toxic gel which retains heat for an extended period of time, as well as when chilled remains cold for an extended period of time. To be sure that most all of your favorite dishes will work perfectly and more efficiently with the Miracle Plate™, each Miracle Plate™ comes with 2 Custom Foam Spacers. Instructions will show Spacers are used as needed to simply place in between the Gel Pack and the Base to insure Gel Pack contact with your dishes for optimum performance and enjoyment of the Miracle Plate™ and your dining experience. You get everything you need to turn your favorite everyday or formal dishes into miracle plates... and watch the miracle begin!
OFFER DETAILS:
These web offers are only available on our website and are not available in retail stores.
Order today and you will receive two Complete Miracle Plates™ for the price of one, $14.95 + $6.95 P&H. There is NO additional P&H for the second Miracle Plate™.
If you choose, you can save significantly by opting to get 2 More Complete Miracle Plates™ FREE just by paying the $6.95 P&H on the Free Miracle Plates™.